& more all in one place. Totally free to use!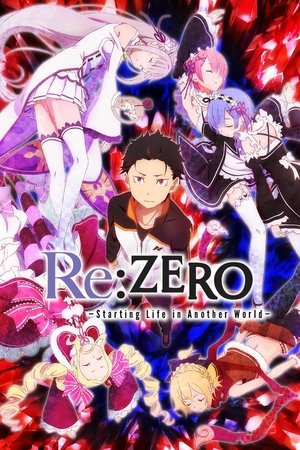 7.8 /10 By 213 Votes
overview : Natsuki Subaru, an ordinary high school student, is on his way home from the convenience store when he finds himself transported to another world. As he's lost and confused in a new world where he doesn't even know left from right, the only person to reach out to him was a beautiful girl with silver hair. Determined to repay her somehow for saving him from his own despair, Subaru agrees to help the girl find something she's looking for.
First Air Date : Apr 04, 2016
Last Air Date : Mar 24, 2021
Runtime : 25m
Episodes : 50
Seasons : 2
Genre : Animation,Comedy,Drama,Sci-Fi & Fantasy,Action & Adventure,
Companies : White Fox
Countries : JP
Keywords : magic, supernatural, trauma, time travel, gore, tragedy, thriller, fate, time loop, parallel world, death, mutilation, medieval, angst, loop, based on light novel, anime, bishoujo, butterfly effect, isekai, parallel universe